Tappan Zee Constructors LLC, Hull 266
Delivered April 2015- Rockland County, NY  "CLYDESDALE" Work Boat, 25′-3″x14'x5′, Two John Deere 6068 Marine Diesel Engines @ 300 HP each, Twin Disc MG-5075 Gears, 34″ 4-Blade Propellers, 350 Gal Fuel Capacity, 9′ OAH Push Knees, Four Flanking Rudders, 8.5 Kw Generator, Engine Room Blowers, General Alarm and Fire Detection System, Diesel driven Fire Pump, VHF Radio, GPS Chart Plotter, Zinc Anodes, Anti-Foul Bottom Paint.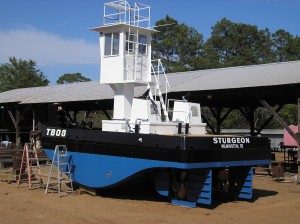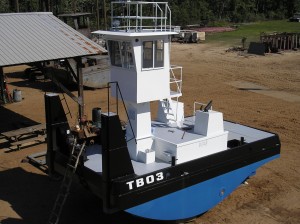 This entry was Projected in
Recent Projects
. Bookmark the
permalink
.