New York State Canal Corp, Hull 324
Delivered May 2018 – Fonda, New York   "CLYDESDALE" Model Push Boat, 25′-3″x14′x5′. Twin John Deere 6068 Diesel Engines @ 265 HP each, Tier 3 Engines with M2 Rating Designed to Run Continuously for 16 Hours of Each 24 Hour Period, Twin Disc 5075 Gears, 500 Gallon Fuel Capacity, Fiberglass Safety Grating over Steering Gear, Twin 5 Ton Nabrico Deck Winches with 30" Wheels, One Certified Fire Detection and General Alarm System, Portable Diesel Engine Driven Emergency Fire Pump and 50# BV Fire Extinguisher Installed on Deck.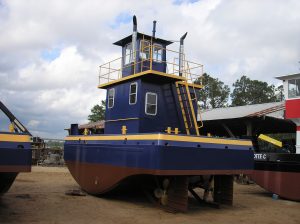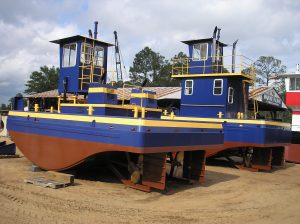 This entry was Projected in
Recent Projects
. Bookmark the
permalink
.