Devcon TCI Ltd, Hull 258
Delivered July 2014- Providenciales Turks & Caicos Iss "CLYDESDALE" Model Push Boat, 30′-3″x14'x6′, Two Cummins QSL9 @ 330 HP each, Twin Disc MG-5091SC Gears, 36″ 4-Blade Propellers, Duraweld Keel Coolers, 500 Gal Fuel Capacity, 9′-6″ OAH Tow Knees, Two 5 Ton Deck Winches, 15′-6″ View From Pilothouse, Engine Room Blowers, General Alarm and Fire Detection System, Zinc Anodes, Anti-Foul Bottom Paint.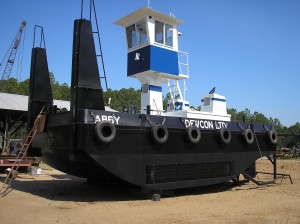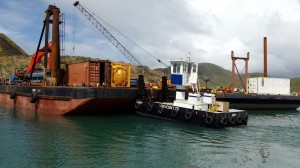 This entry was Projected in
Recent Projects
. Bookmark the
permalink
.