5R Enterprises LLC, Hull 310
Delivered February 2017 – Peru, IL  "CLYDESDALE" Model Work Boat, 25′-3″x18'x5′. Twin John Deere 6068 Marine Engines @ 300 HP each, ZF 305 Marine Gears, Twin Main Rudders and Four Flanking Rudders, Two Watertight Bulkheads, Twin 20 Ton Winteck Electric Deck Winches, 900 Gallon Fuel Capacity, 9.5 Kw, 3-Phase Generator, Zinc Anodes, Certified Fire Detection System, Air Conditioned Pilot House with 48″ Hydraulically Adjusted Height.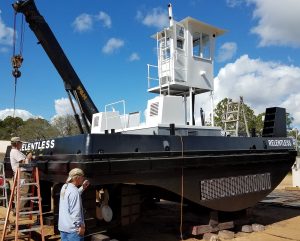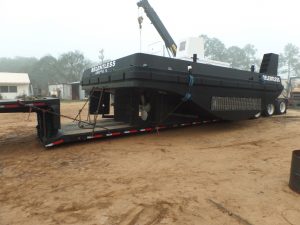 This entry was Projected in
Recent Projects
. Bookmark the
permalink
.