Upper Keys Marine Construction Inc, Hull 262
Delivered October 2014- Key Largo, FL  "CLYDESDALE" Work Boat, 25′-3″x14'x5′, Twin John Deere 4045 Diesel Engines @ 200 HP each, Twin ZF 280-1 Gears, 26″x16″ Propellers, Two Main Rudders and Four Flanking Rudders, RAI's, Approx 350 gallon Fuel Capacity, Two 5-Ton Nabrico Deck Winches, Fire Detection and General Alarm, Anti-Foul Paint System.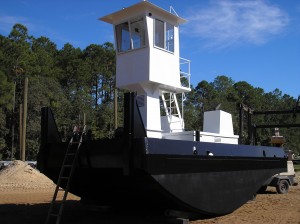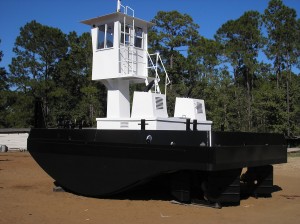 This entry was Projected in
Recent Projects
. Bookmark the
permalink
.