Arkansas State Hwy & Trans Dept, Hull 256
Delivered January 2015- Peel, AR  "DOUBLE ENDED FERRY BARGE"  80′ x 30′ x 4′-6″, Twelve (12) Vehicle Barge capable of Transporting up to 50 Tons,  Aprons – 14'x28′, Railings – 4′, Non-skid deck, Life Jacket Storage, Twin Deck Hand Inclement Weather House Stations, Electronically controlled cabled Winch System to lift Aprons.  To be shipped to and assembled on-site near Peel, Arkansas.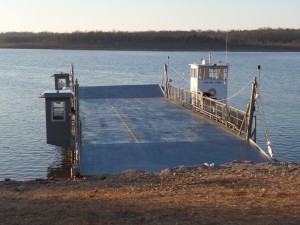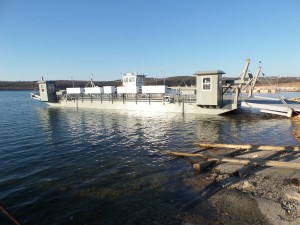 This entry was Projected in
Recent Projects
. Bookmark the
permalink
.